"How should I play
this piece?"

"Interpretation" is not written explicitly on music scores. It takes time, effort, experience and maturity to understand the composer intention and to decide on how to play a piece of music.

Have an efficient way to listen deeply to experienced musicians on any specific passage you need.

Your sensitivity to those interpretations difference will increase your awareness of the piece so much and you will be asking yourself new questions on how to play it.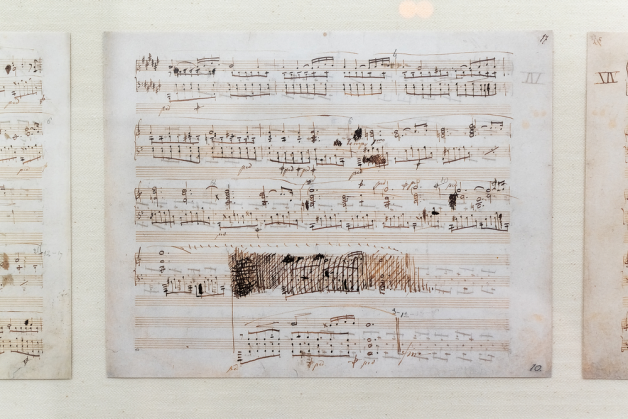 "Am I making progress?
Is my performance convincing?"

Whatever how many hours you practice, you may still not notice flaws in your performance, preventing yourself to progress faster. Typical issues: Tempo not stable, balance between voices are not good, miss character of the piece, clarity issue, pedal issues, too heavy, phrasing, sound too harsh…

Have a system to easily record and listen yourself allowing to properly track your progress.

Your ears and critical perspective is much more sensitive when listening away from your instrument Be clearer on what to fix deliberately in your next practice is the shortest way to improve your performance.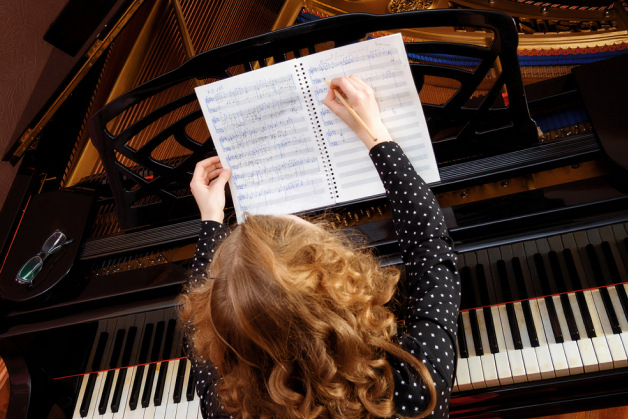 "What am I missing?"

Even if you think your performance is convincing, this is limited to only what you can hear today.

You need to have a way to get feedbacks always when YOU need. But as everyone is busy, you must have an efficient system so that you make it easy for someone to give you specific and targeted feedbacks on your recorded performance from anywhere and anytime.

A teacher, a master, a friend feedback on your performance may enlighten you with some remaining flaws on your performance.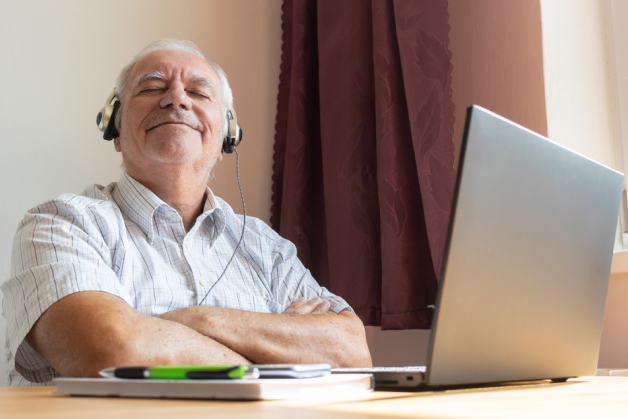 Weefeen is your performance
practice companion.
Powered by AI, Weefeen enables a performer to gain: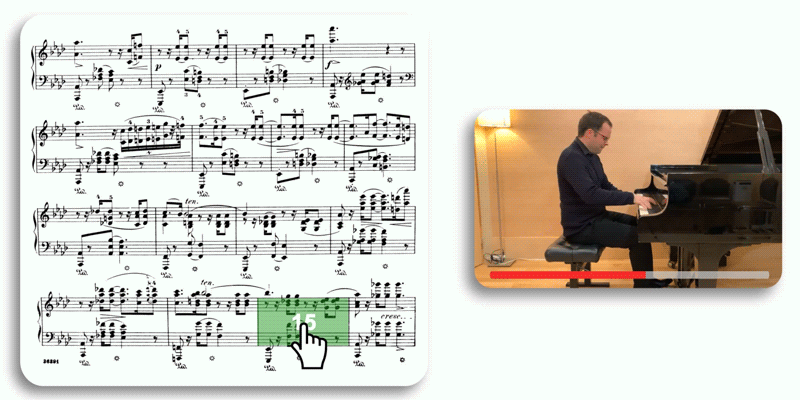 Interactive Score
Practice through an interactive score that allows you to jump to any section in your music sheet.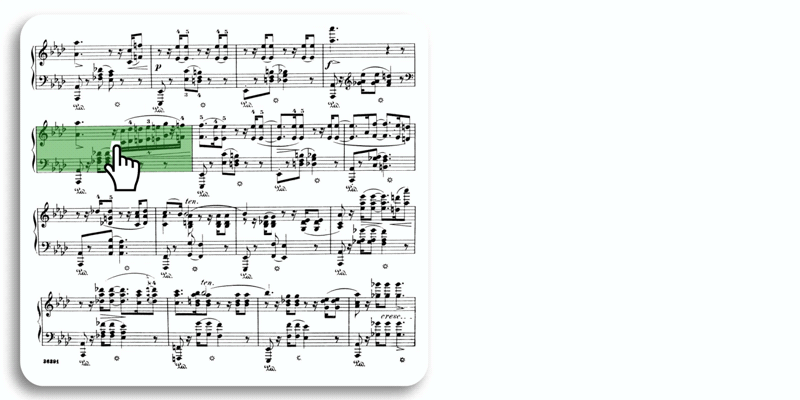 Comment on specific passages
You and other people can comment on specific passages for easier note-taking, feedback acquisition, and overall performance analysis.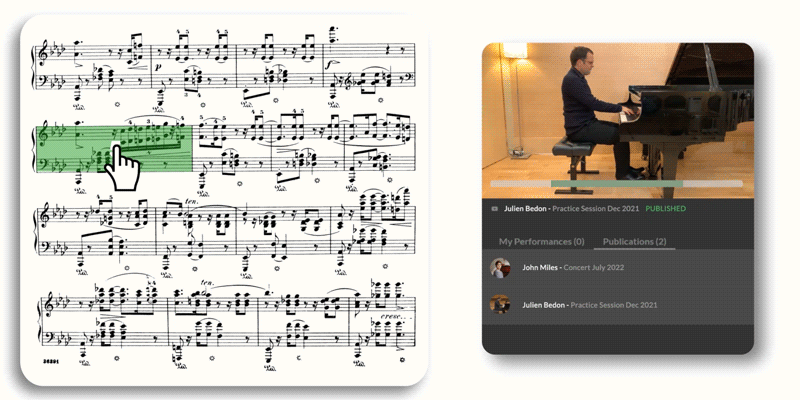 Simply clicking on specific passages in the performance.
Watch and listen how other musicians perform by simply clicking on specific passages in the performance.

Free

Easy navigation

Add as many
performances as you'd like